Kas Pathar Tourist Resorts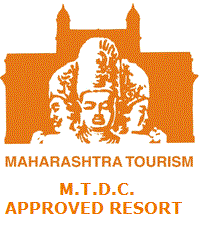 Greetings from Kaas Village Resort!
Looking ahead to spend a peaceful and refreshing family vacation? Look no further because we have an offer to suit your requirement.
Set amidst tranquil greenery, Kaas Village Resort (Homestay) is located just 10 minute by Car and 15 to 20 minute waking away from the world famous Kaas Plateau (Kas Pathar)
Kaas Plateau ( kaas pathar )is popular tourist attraction located in satara District of Maharashtra.
Wonderful flower valley of kas pathar
The Kaas Village Resort (Homestay) offer a golden opportunity for tourist to spend a night in the village.
Experience village life along with delicious home cooked food.
Special Group (above 8 person ) package par person Rs. /- & child /- (5 to 12 )only veg food, Include : one time Meal,Breakfast,tea.
Special non Ac Room rs. /- Par Couple,
Include : One Time Meal,Breakfast and Tea.
Extra Bed person /-
Only veg Food
Like your Dream stay
Exclusive Price Than other Resort
Real Village"s Organic Food
Free Tourism Guidance
Special Discounts on Group stay
Specially Homestay for Family
The Resort & Homestay is equipment Clean Toilet Attached Western tips Bathroom
& Filtered Drinking Water
The Climate of Kas Pathar is Very Cool.
Best Time To Visit : Kas Plateau Seems to Change The Colour After Every 15 Days as the Cycle of Flowering Blooms Progresses with the Monsoon Progress Since Agust,September & October.
Due to Heavy Tourist Flow During Weekend,the authority have Started Online Registration Using Government website.
Kaas Village Resort (Homestay) is 20 km from the Satara City and 30 km from Satara Railway Station, 60 km From the Mahabaleswar and Panchgani, 100 km from the Kolhapur (mahalaxmi mandir). Pune International Airport is 144 km and mumbai 250 km away Tourist points to visit nearby are Kaas Plateau, Kaas lake, Kaas Vajrai Waterfall, Thoseghar waterfall, Sajjangad, Bamnoli Both Club,Vasota Fort Forest Green and Koyna backwaters.
Reservation & Inquiry
Kaas Village Resort
Address: at.kaas village, kaas Bamnoli road, Kaas School Back said,10 minutes near by Kaas plateau, 2 minutes near by Kaas Lake, Tal – jawali, Dist – Satara.
Mr.Vitthal kirdat
8291008666,9594934666.
Email : kaaspatharresorts@gmail.com
vitthalkirdat1234@gmail.com?
Website : www.kaspatharholiday.com
Above Total Package Discount rate Available for Big Group size .
As Par calling Mr. Vitthal Kirdat – 8291008666