Vasota also know as VyaghraGad is famous for its dense jungle route surrounded with Tiger reserve area in Koyna Wildlife Sanctuary. A 1.5 hrs boat rides will also accompany you in the trek to reach the Vasota base from where the trek starts. Vasota trek is definitely a must experience jungle trek in Koyna Wildlife Sanctuary.
So what are you waiting for? Plan a trip to Vasota and book the one day Jungle trek to Vasota Fort through the Tiger Reserve. Spend your weekend trip with fun and adventure.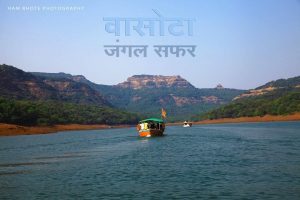 Book your tickets right away.
*Major Attractions:*
* Nageshwar Temple
* Vasota
* Babu Kada
* Eco point
* Dense Jungle
* Koyna Wildlife Sanctuary
* Boating
* Shivsagar lake
*BE THE FIRST TO REVIEW "ONE DAY JUNGLE TREK TO VASOTA FORT THROUGH TIGER RESERVE"*
VASOTA (VYAGHRAGAD) FORT TREK
*UPCOMING*, Trekking
Trek through the dense Forest of Vasota !!
Vasota is fort Situated in dense forest Surrounded by river. This fort is also known as Vyaghragad. Fort is located near Bamnoli Satara, the height of this trek from Sea level 3842 Feet. Vasota is counted as one of the best trek in Sahyadri being Situated in Koyana region it offers amazing surprises by wildlife lovers. Trek through dense forest forget the distance you cover. This is every trekkers dream trek as the beauty of the fort and the surroundings will take your breath away.
vasota fort trek near bamnoli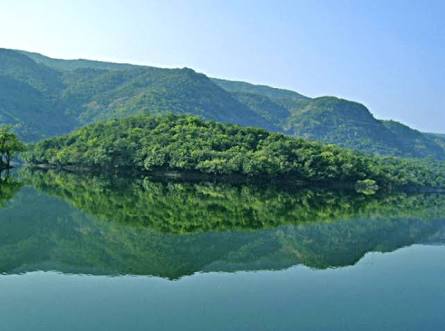 bamnoli lake, ferry from vasota to bamnoli, Medium Level Trek, medium level trek near mumbai, met indavali, Nageshwar Temple, Tapola Lake, trek near koyna backwater, Trek to Vasota Fort, Vasota Fort, vasota fort map, Vasota Fort Trek, vasota jungle trek, vasota killa, vasota trek near satara, Vyaghragad, Vyagrahgad Trek.
*Kaas Village Resorts package:*
*SATURDAY Night stay*
 Reached 5.00pm to 6.00pm at Kaas
*7. 00pm :* tea and coffee
*9. 00pm :* Dinner after campfire
*SUNDAY*
*7. 00am :* wake up coll by explorers.fresh up immediately keep your bedding in a bus.
*7.45am :*  tea & Breakfast after breakfast 1 hour is required for completing the legal procedures to enter the vasota.
*9.00am :* start a memorable Backwards Journey towards vasota by Boat.
*10.30am :* Reach base of vasota met Indawali Brieting don and don'ts by team explorers.
*12.45pm :* Reach the Top Explore Vasota with Explorers.
*1.30pm :* Start Descending the vasota Fort.
*3.00pm :* Lunch at base of Vasota in opan Jungle. please carry steel plate, bowl, spoon etc.
*4.00pm :* Return Journey towards Bamnoli by Boat.
*5.30pm :* Reach Kaas Village Resorts Evening Tea & Snacks.
*6.30pm :* Depart towards Pune/mumbai Happy memories.
*Tentatively Things to Carry*
*2 ltrs water
*Sleeping Bag / Chaddar
*Camera (Optional)
*Glucon D powder
*Snacks & Biscuits
*Extra Pair of Clothes
*Clean napkin or small towel
*Cap, sunglasses, scarf
*Haversack or Backpack (No sling bags)
*Please carry medicines if you need any
*Hand Sanitizer
*Identity Card
*Vasota Fort Trek  – Tours Cost Details&*
Saturday night Stay For Kas Pathar ,
Kaas Village Resorts
*Stay Package – 1000/- par Person with Dinner and breakfast and tea.
*Launch Box Available  Packed by go vasota Fort per person 120/- (  bhaji and Chapati , chatani )
 *Vasota Package – 1 to 12 person one day Boating charges 3500/-
*Forest entry paas – 30/- per person
*Gaid – 200/-
*Tiger Foundation – 100/-
*Vasota Boat parking – 150/-
*Camera – 50/-
 *How To Reach*
Mumbai and Pune to Satara by Transport Or Car
Get Satara City to Kas Village Resort 22 km.
Other Options for Google map to Kaas Village Resort Directions
*Nearby visited tourist attraction :*
*Vajrai Waterfall ( 852 ft )
*Kas Lake
*Kas Pathar Valley of flowers
*Kaas PLATEAU Of FLOWERS
*Kaas Wildlife Sanctuary
*Bamnoli Boting
*Koyna Backwater
*Koyna River camp
*Tapola River Camp
*Kas Pathar hotels
*Vasota Fort Trek
*Koyna Wildlife Sanctuary
*Mahabaleshwer hill station
*thoseghar Waterfall  *Sajjangad.
For More Details Reservation Contact : Kaas Online registration and Kaas Online Booking for Kas Pathar
*Kaas Village Resort*
At Kas, Kas Bamnoli road,
Kas Lake, Tal – Javali,
District – Satara.
*Mr. Vitthal Call:9594934666, 8291008666, Bajrang: 9820645301,Satish : 7506533596*